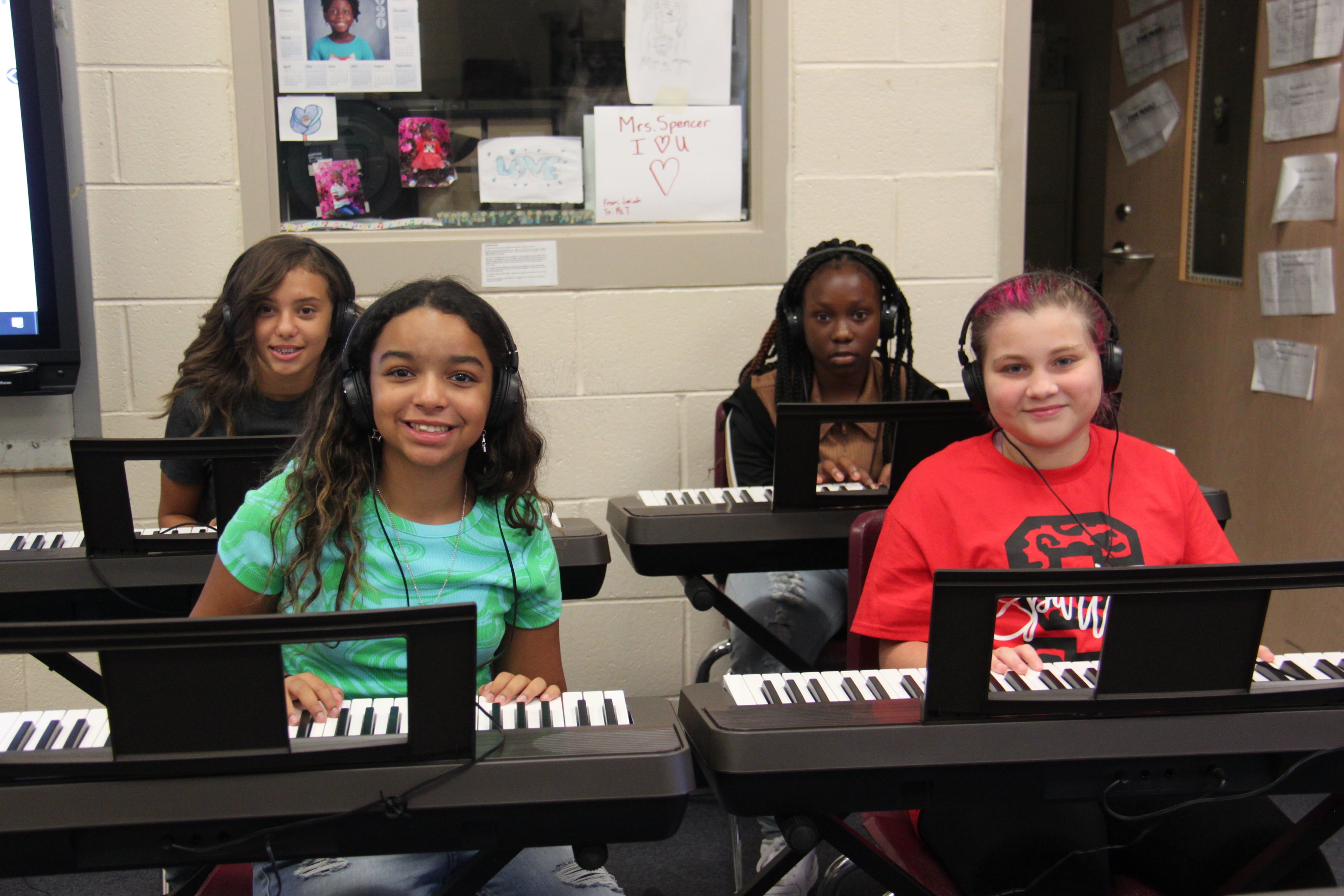 Spring Hill Middle School Music Teacher Tiffany Spencer was awarded a Bright Ideas Grant from Lumbee River EMC to help build a piano lab in her classroom. She now has 20 keyboard workstations available to teach students beginner piano lessons.
In addition to keyboards, the piano lab features a hub and Control Unit that allows students to receive personalized instruction. Even though students will learn in a group environment, they can receive individual attention using this technology. Headphones isolate students in a practice room; ideal for private practice or one-on one instruction with the teacher.
The privacy creates a safe space for beginner students to learn and perfect their performance before sharing it with their peers. As their confidence builds, students will participate in group ensemble performances and share the music they have been working on individually.
Music positively impacts children's academic performance by helping them build social skills, providing an opportunity to show creativity, and keeping them engaged in developing their talent. One overlooked benefit of music is its impact on the problem-solving abilities of young minds. Music requires the learners to assess situations and find solutions. These factors positively impact the growth of children.
During open house and on Facebook, students, parents, and community members expressed gratitude and excitement about the piano lab available at the school. Some parents joked about wanting lessons themselves. "Music and Arts are critical to giving students a balanced educational experience," Tiffany said. "I am excited to share the gift of music with my students and see where this experience takes them."
Teachers can apply for a Bright Ideas education grant to fund projects that enhance student success in K-12 classrooms and would otherwise not be possible. Grants are available in all curriculum areas, including art, science, history, and mathematics.